Waivers:
Download the CEG LAN Party Waiver and Release / Google Docs
LAN CZAR Tournament Info:
For each LAN CZAR game attendees who participate and place high in the scoreboard will receive the following points for overall partipcation:
Overall 1st place get 500 points
Overall 2nd place gets 450 points
Overall 3rd place gets 400 points
Overall 4th place gets 350 points
Overall 5th place get 300 points
Besides playing in the LAN CZAR game of the hour attendees can earn leaderboard points by traveling to the vendor booths and arcade station to earn addtional points for the LAN CZAR Leadersboad. 1 ticket = 10points, attendees can only accrue a maximum of 50 tickets = 500 points.
Food:
University Center: The Quad Cafe 11AM - 8PM $10.60 All-You-Care-To-Eat
Hotel Information:
What to bring?
Signed Waiver to the registration desk
1x PC/Laptop/Console - Make sure your games are up to date. Steam, Origin, Uplay, Battle.net, etc.
1x Monitor (No larger than 32 inches), Keyboard, Mouse, Mousepad, and Headphones
Power Cables for PC/Monitor
Minimum 25 foot CAT5e/CAT6 Ethernet cable *If you forget you will need to purchase one from from Staples, Wal-Mart, Meijer, or Amazon.
Gamepad or any other controller
Screw Driver / Multi-Tool (If you feel you might need to fix or adjust something, we can't guarantee we'll have the proper tools to help you!)
Software (CEG will not provide any copies of any OS's, games, or applications.)
Positive Attitude
What NOT to bring?
Weapons
External Speakers
Table/Chair (We provide those for you)
Powerstrips (Again we provide these)
No coffee makers, tea pots, microwaves, mini refrigerators, Uninterruptible Power Supplies (UPS), or anything that draws lots of current!
Event Location:
805 Campus Drive Big Rapids, MI 49307
Where to Park: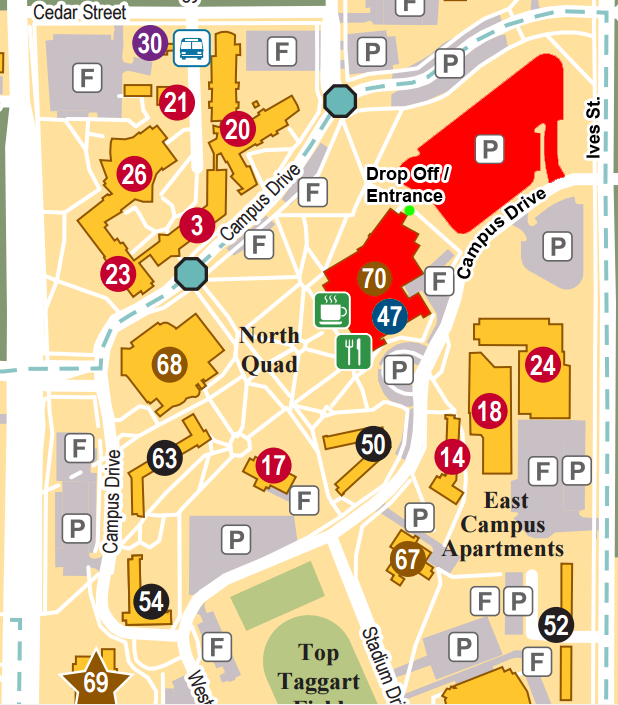 Drop off at the East Entrance / Park in LOT #1

Event Rules:
Be kind to your fellow gamers and respect direction from CEG staff, Ferris State University Center Staff, and Ferris State University Public Safety Staff.
Keep foul language to a minimum.
No cheating.
No hate speech.
No illegal file sharing.
No porn or questionable content.
If the equipment is not yours, do not touch or use it without permission of staff or owner of equipment.
No sleeping in the venue.
No outside food delivery to venue! *Only personal sized orders of food can be placed.
No personal sized coolers.
No drugs or alcohol.
Use designated entrances and exit doors only to ensure security.
No smoking, including e-cigs or vapes, in the building.
There are designated smoking areas outside the building.
Please dispose of garbage properly.
If you need help cleaning up a spill or disposing of a large box, please contact a CEG staff member for help.
Any report of theft will be investigated and Ferris State University Public Safety will be called as needed!
Please stay within designated areas. We are in UCB202.