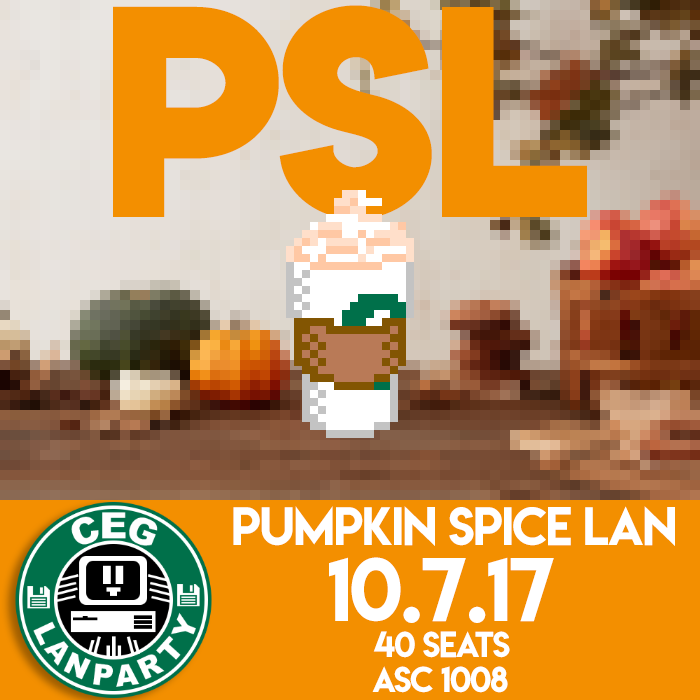 News:
9-6-2017 Pumpkin Spice LAN Announcement!
Do you feel that? That crispness in the air? You know what that means. It's time for another delicious CEG LAN party in ASC 1008! Dust off your UGG boots and get out your finest yoga pants, because this isn't just any LAN. Oh no. This is a Pumpkin Spice LAN!
CEG: PSL is scheduled for October 7th 2017 from 9:00am till 9:00pm located in the Arts & Science Commons room 1008 in Big Rapids Michigan for a total of 40 attendees. Like any of the other best things in life, this LAN is FREE.
Registration is Sunday, September 17th 2017 at 8:00pm EST.
Tournament announcements are still brewing as CEG admins "pour over" the options, but be ready for a unique taste of Fall that you won't want to miss!
---