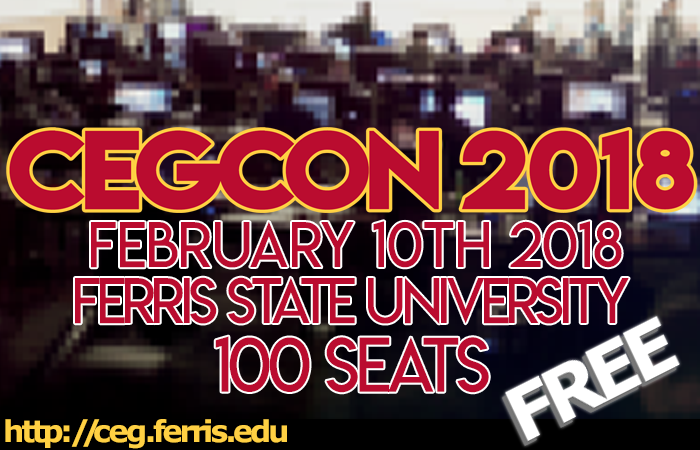 News:
11-20-2017 CEGCON2018 Sponsorship - Futuremark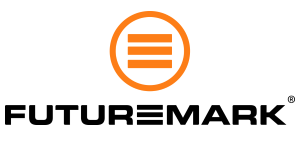 CEG would like to welcome back Futuremark as a CEGCON 2018 sponsor! Futuremark is once again providing us with 5 copies each of their 3DMark and VRMark benchmarking software! Check them out on Steam or their Facebook Page at: Futuremark
---
11-20-2017 CEGCON2018 Sponsorship - Gunnar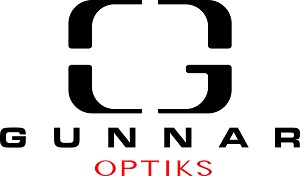 CEG is proud to announce that GUNNAR Optiks have teamed up with CEG for CEGCON 2018! 5 lucky attendees will go home with a pair of GUNNAR Optiks gaming glasses that protect your eyes and look good doing it! Checkout their Facebook Page at: GUNNAR Optiks
---
11-13-2017 CEGCON2018 Announcement!
CEG admins are proud to announce CEGCON 2018. The event will be held Saturday February 10th, 2018 from 10:00am until 9:00pm in the FSU University Center room UCB200 in Big Rapids, Michigan.
CEGCON is a PC gaming event that will accommodate a 100 seat BYOC (Bring Your Own Computer) LAN party.
Admission to CEGCON is FREE thanks to the support and sponsorship of Ferris State University's Information Technology Services' Enterprise & Application Services department.
All those wishing to participate in the BYOC LAN party must register online prior to the event.
Registration for CEGCON 2018 will open at 8:00pm EST on Sunday December 3rd, 2017 so get those F5 keys ready!
Tournaments, sponsors, and additional information will be announced in the coming weeks.
To stay up to date with what is happening at CEG please connect with us on our Community Page.
---