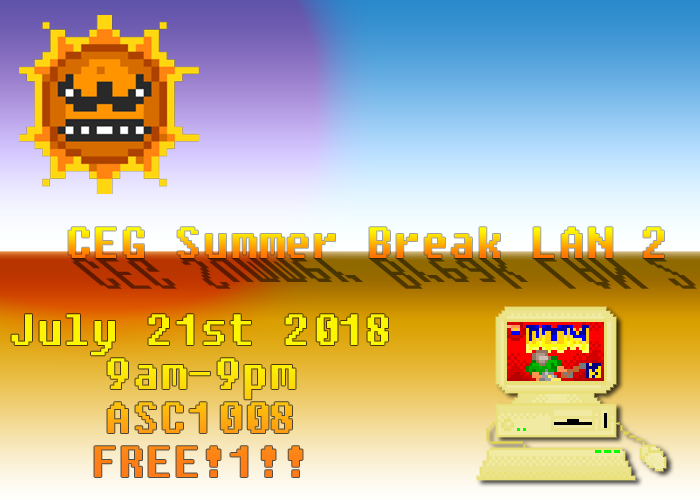 News:
6-18-2018 Summer Break LAN 2 Announcement!
We're having a heatwave a tropical heatwave! The temperatures rising and isn't it surprising that the Computer Enthusiasts Group is hosting another LAN event before the start of the Fall 2018 semester. Time to brave the heat and the scorching temperatures to enjoy a day inside with all your friends for some good frag times!
CEG: Summer Break LAN 2 is scheduled for July 21st 2018 from 9:00am till 9:00pm located in the Arts & Science Commons room 1008 in Big Rapids Michigan for a total of 40 attendees. Tickets for this event are FREE.
Registration is Sunday, June 24th 2018 at 8:00pm EST.
We hope you're all having a wonderful Summer Break and can join us for this event!
---