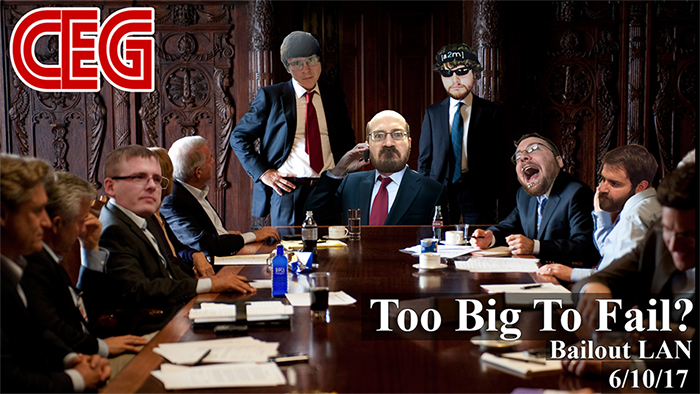 News:
3-27-2017 CEG: Too Big To Fail
Good Afternoon CEG faithful! CEGCon 2017 sure was great! Well, our accountants tell us it was a little too great. Help bail out your CEG Admins with a classics LAN!
CEG: Too Big to Fail is scheduled for June 10th 2017 from 9:00am till 9:00pm located in the Arts & Science Commons room 1008 in Big Rapids Michigan for a total of 40 attendees.
Five US dollars nets you 12 hours of classic PC and console gaming goodness!
Registration is this coming Sunday, April 2nd at 8:00pm
Tournament Information TBA, but rest assured you'll need to dig into your gaming archives to compete!
---